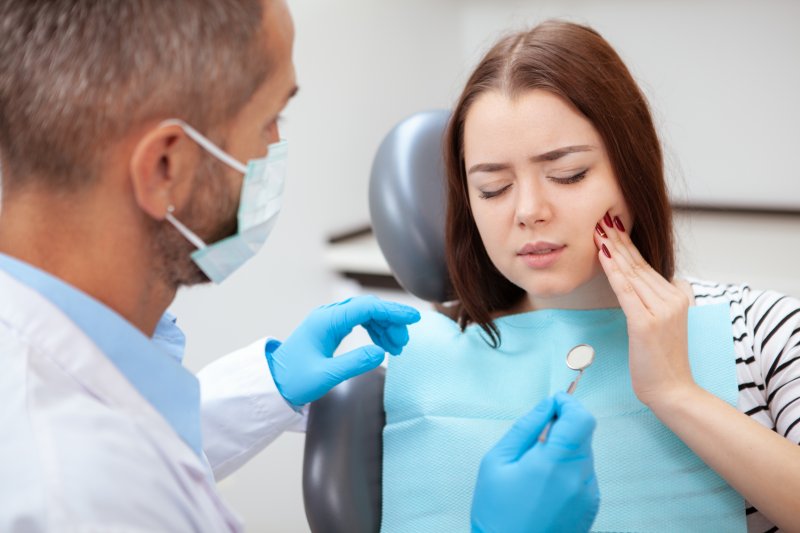 Dental emergencies can often be unsettling or stressful, especially when they happen when you least expect them. Whether you're experiencing a pesky toothache, or you have a knocked-out tooth, you'll want to seek treatment from your dentist right away to preserve your smile. However, if you've never had to attend an emergency dental visit before, it can be overwhelming when you arrive at the office. Keep reading to learn what you can expect during your appointment and how your dentist can help save your pearly whites!
Dental Examination
Once you arrive at your emergency dental visit, the first thing your dentist will do is perform a thorough examination of your mouth. They will assess the source of any complications or discomfort and determine the most viable solution to address it. This process can typically involve taking X-rays of your smile so that your dental team can detect any issues that can be developing under the surface. Here are several components your dentist will look out for:
Damaged or broken teeth
Inflammation in the gums
Tooth decay
Indications of infection or disease
Compromised restorations
Exposed nerves
Impacted or problematic wisdom teeth
Alleviate Discomfort or Pain
While your dentist will want to address the source of your dental concerns, they'll also want to ensure you're as comfortable as possible during your appointment. If you're feeling discomfort or pain, be sure to inform them of it. They may be able to provide pain medications or a local anesthetic to alleviate your symptoms. Your dentist might also use antibiotics or anti-inflammatory drugs in case you have an infection or swollen areas in your oral cavity.
3 Common Emergency Treatments
Depending on your urgent situation, here are several ways your dentist can provide treatment for a dental emergency:
Tooth fillings – If one or more of your teeth are suffering from minor decay, you can have the damaged portions removed and rebuilt with a dental filling.
Tooth extractions – Whether you have a severely decayed or damaged tooth, or a wisdom tooth is impacted, your dentist may need to remove it to preserve the rest of your smile.
Root canal therapy – For a tooth that is infected, a root canal can be performed to alleviate the pain and extract the infected particles. Your dentist will then protect the exposed area with a dental crown.
Now that you know what to expect, you should have no reason to feel stressed about visiting them for a dental emergency. By seeking the necessary treatment right away, you can be back on track with a healthy smile in no time!
About the Author
Dr. Andrew Aziz earned his dental degree from the University of Maryland School of Dentistry and has over a decade of experience under his belt. He routinely pursues continuing education to advance his expertise and techniques. He provides a wide variety of all-inclusive and high-quality treatments, including tooth fillings, root canal therapy, and tooth extractions. If you need to set up an appointment, visit his website or call 410-480-2000.