Trusted Dentist – Ellicott City, MD
Get to Know
Dr. Andrew Aziz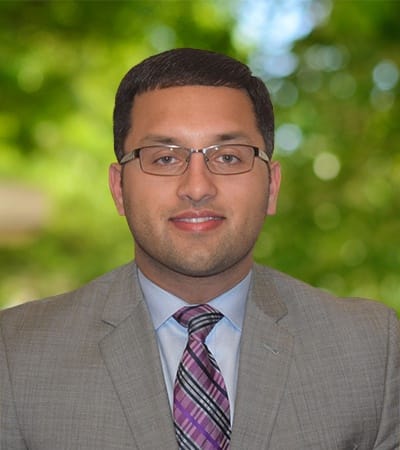 After almost a decade in the dental field, Dr. Aziz is proud to have met and bonded with a large number of wonderful people, and he remains as dedicated as ever to maintaining his dental expertise along with a modern environment that will keep his patients feeling at ease throughout the entire process. You can learn more about his background and experiences by reading the biography below.
Why Did You Decide to Become a Dentist?
For Dr. Aziz, working as a dentist comes with many perks. Not only is he able to make a very direct, real impact in people's lives, but he gets the chance to exercise his technical and artistic skills in a job that requires him to work with his hands. He has never regretted his decision to enter a field that has afforded him the opportunity to meet interesting people on a daily basis.
Where Did You Study Dentistry?
Dr. Aziz earned a degree in Neurobiology and Physiology at the University of Maryland at College Park. After completing his undergraduate education and working as a dental assistant, he eventually enrolled at the University of Maryland School of Dentistry. He earned his doctorate and graduated in 2011; since then, he has had the chance to work in Bethesda, Columbia, and Frederick. He remains as passionate as ever about his education and regularly undergoes advanced training for specialties such as oral surgery and endodontics. He has a special fondness for cosmetic dentistry and the enthusiasm it brings out in his patients.
Outside of the Dental Office, What Do You Like to Do?
Outside of work, Dr. Aziz enjoys spending time with his wife Sharon, his daughter Sophia, and their dog Alfi at their home in Columbia. He always loves the chance to cook and taste new foods, watch and play sports (some of his favorite teams include the Wizards and the Orioles), and travel to new places. At some point in the future, he would like to own a food truck.