Orthodontics – Ellicott City, MD
Enjoy a Straighter Smile
and a Proper Bite
You might not think crooked teeth are that much of a problem, but you'd be surprised at how much influence the alignment of your smile has on your oral health. If your teeth aren't perfectly aligned, they'll be harder to brush, and there will be many surfaces where plaque can easily accumulate. At My Ellicott City Dentist, you'll find a number of orthodontic options designed to leave you with a brighter, straighter smile – and you won't need to wear unsightly metal brackets and wires to do it! Call our dental office today to schedule a consultation and start learning more about orthodontics in Ellicott City, MD.
Why Choose My Ellicott City Dentist for Orthodontics?
Metal-Free, Convenient Invisalign Option
Reduced Treatment Time with Fastbraces
Caring, Experienced Dentists and Team
FREE Invisalign® or Fastbraces® Consultation
Two great solutions to straighten teeth.
Request
a Consult
Today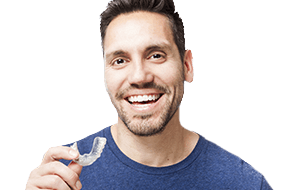 Invisalign®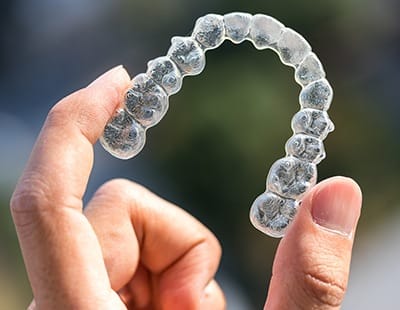 Invisalign® aligners are made out of a unique, clear plastic that has been shaped based on scans of your teeth. The treatment involves a series of aligners that all slightly push the teeth closer to their ideal position. These virtually invisible aligners are perfect if you don't want to jeopardize your professional appearance during your orthodontic treatment. As an added bonus, Invisalign® won't get in the way of meals or your daily oral hygiene routine.
Fastbraces®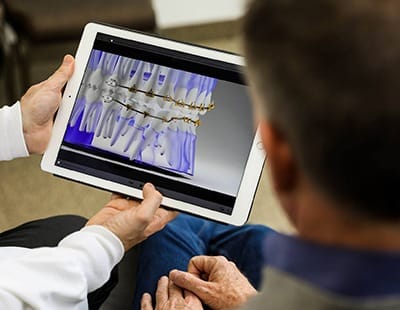 On the surface, Fastbraces® seem to resemble normal braces. However, the way they work is significantly different. Instead of focusing on shifting the roots before moving the crowns, Fastbraces® will move every part of your teeth all at once, thus shaving many months off the treatment time. That means you can say good-bye to braces and hello to a new smile all that much sooner. We can use Fastbraces® to correct various orthodontic issues, including underbites, overbites, crowded teeth, issues with spacing or gaps, and (of course) crooked teeth.