Gum Disease Treatment – Ellicott City, MD
Keep Your Whole Mouth
Infection Free
As important as your teeth are, you can't ignore your gums if you want to preserve your smile well into your golden years. Gum disease begins whenever an excessive amount of plaque and bacteria has built up on and around the tissue. During the early stages, you might notice some redness and swelling; by the end your teeth will come loose and could potentially fall out completely. Call My Ellicott City Dentist at the first sign of sensitive or infected gums. Once we've examined your mouth, we'll begin the process for gum disease treatment in Ellicott City, MD, so your gums have the best chance to heal.
Why Choose My Ellicott City Dentist for Gum Disease Treatment?
Gum Screening Included with Every Checkup
Highly Detailed, Efficient Cleanings for Infections
Laser Technology for Comfortable Treatments
Scaling and Root Planing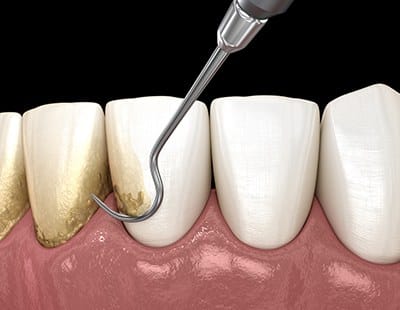 Scaling and root planing are the two steps of deep cleaning, which focuses on getting rid of plaque and tartar that has accumulated on the roots of the teeth and around the gum line. Scaling involves specialized tools that break up and remove plaque and tartar deposits that contribute to gum disease. Once the area is cleaned, the roots can be smoothed out during the root planing process, making it far more difficult for the plaque to collect on them later and cause a new infection.
Antibiotic Therapy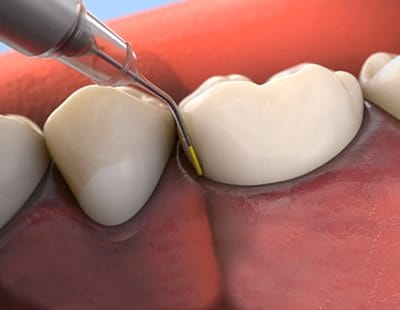 There is a little bit of space between your teeth and gums called periodontal pockets. The bacteria in gum disease tends to gather in these pockets, and it's hard to get rid of them with regular dental instruments or normal dental hygiene practices. Antibiotic therapy gives us a way to fight bacteria in these hard-to-reach spaces over an extended period of time. Once the medicine is in place, it will slowly dissolve into the pockets, giving it a chance to eliminate bacteria no matter where it is hiding.