Cosmetic Dentistry – Ellicott City, MD
Beautiful Smiles
You Can Be Confident In
A dazzling smile can have quite an impact on your life. The benefits aren't just aesthetic; when you're happy with how your teeth look, it's easier to feel confident in general. On the other hand, you might find it tough to grin in front of others if you find something on your smile to be self-conscious about. These cosmetic flaws don't have to last the rest of your life, however; cosmetic dentistry in our Ellicott City, MD dental office gives us plenty of ways to improve the shape, size, color, and spacing of any teeth you're not happy with, bringing you close to the smile of your dreams that will make a powerful first impression whenever you walk into a room or meet someone for the first time. Want to learn more about your options? Call our dental office today!
Why Choose My Ellicott City Dentist for Cosmetic Dentistry?
Variety of Treatments for Correcting Various Flaws
Procedures Produce Long-Lasting, Quality Results
Friendly Expert Dentists and Caring Team Members
Porcelain Veneers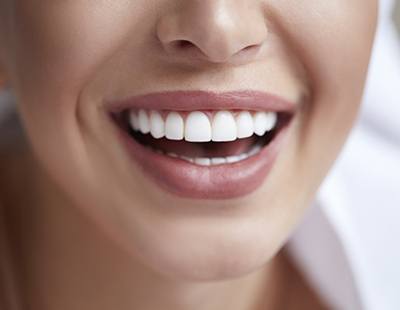 Not everyone has the luxury of only having to worry about one cosmetic flaw at a time. You might have multiple imperfections in your smile that you want to take care of. Porcelain veneers will let you address all of these problems at once, from severe stains to minor cracks to certain gaps between your teeth. This is done simply by hiding said flaws with a thin sheath of ceramic material attached to the front of the teeth. This will create the appearance of undamaged natural enamel so that no one else will realize that cosmetic alterations have been made. It only takes two appointments to design and place a veneer, and you can receive as many as you need to transform your grin.
Metal-Free Dental Restorations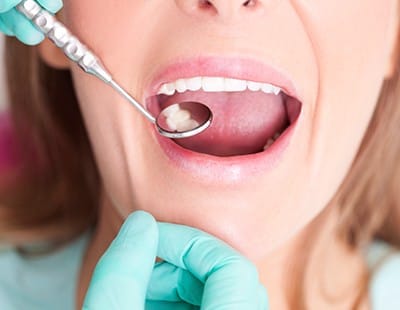 A metal crown might not seem so bad if it is for molar or another tooth that no one else will normally see. For teeth that are visible whenever you smile, however, you will probably want a more image-friendly solution. Crowns, bridges, and other restorations can be made entirely out of dental porcelain, a durable material that can be carefully shaded to match the color of nearby teeth. This means that our crowns can restore the strength and function of your damaged teeth while making sure your appearance is not negatively impacted by dark-colored metals.
Cosmetic Dental Bonding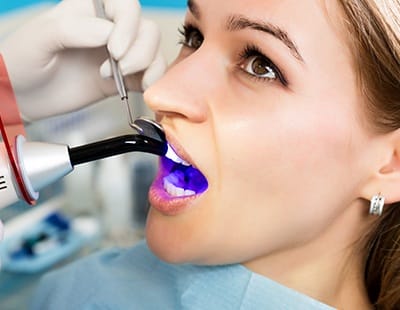 Minor flaws such as small stains, tiny chips, and thin-yet-visible gaps can be taken care of in just one visit thanks to cosmetic bonding. This simple, straightforward procedure involves composite resin, the same kind of material used to make tooth-colored fillings. After the resin has been color-matched to the enamel, it will be applied to the tooth, sculpted, and subsequently hardened in place, leaving the tooth looking flawless for many years to come. (You can expect the results to last around a decade with proper maintenance.)
Learn More About Cosmetic Dental Bonding
Teeth Whitening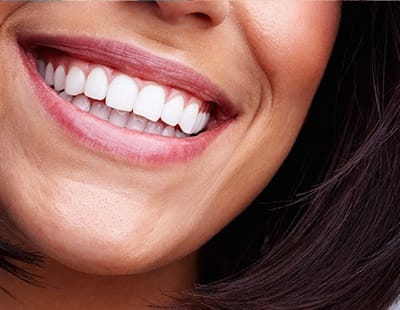 Your might notice your teeth becoming duller over the years. Part of this is due to natural aging, but stains can also occur due to dark-colored beverages such as coffee or tea. If you want to restore some of their original brightness, you can explore whitening options with My Ellicott City Dentist. You can undergo an in-office treatment that will improve your teeth by 6 to 8 shades in just one appointment. Custom-made kits that can be used at home are also available. Unlike store-bought products, you won't have to worry about the treatment leaving you with sensitive teeth.
Botox®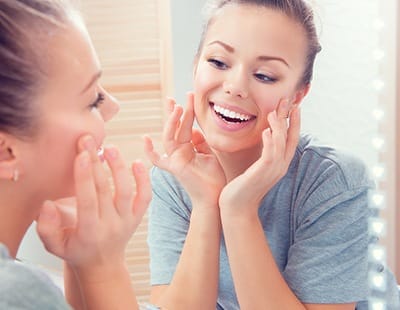 Creating truly gorgeous smiles requires many different kinds of treatment. For example, the wrinkles or fine lines around your mouth may need to be addressed if you want your grin to look its absolute best. With Botox®, we'll make a few painless injections in your skin to stop the unconscious contractions that cause wrinkles to form. The treatment takes a few minutes, and you'll start seeing smoother, younger-looking skin in just a few days' time. Call us today to learn more about the procedure.