Cosmetic Dentistry – Ellicott City, MD
Beautiful Smiles
You Can Be Confident In
A dazzling smile can have quite an impact on your life. The benefits aren't just aesthetic; when you're happy with how your teeth look, it's easier to feel confident in general. On the other hand, you might find it tough to grin in front of others if you find something on your smile to be self-conscious about. These cosmetic flaws don't have to last the rest of your life, however; cosmetic dentistry in our Ellicott City, MD dental office gives us plenty of ways to improve the shape, size, color, and spacing of any teeth you're not happy with, bringing you close to the smile of your dreams that will make a powerful first impression whenever you walk into a room or meet someone for the first time. Want to learn more about your options? Call our dental office today!
Why Choose My Ellicott City Dentist for Cosmetic Dentistry?
Variety of Treatments for Correcting Various Flaws
Procedures Produce Long-Lasting, Quality Results
Friendly Expert Dentists and Caring Team Members
Porcelain Veneers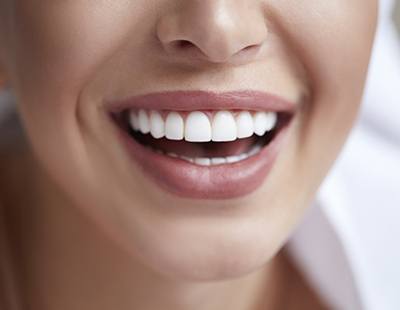 Not everyone has the luxury of only having to worry about one cosmetic flaw at a time. You might have multiple imperfections in your smile that you want to take care of. Porcelain veneers will let you address all of these problems at once, from severe stains to minor cracks to certain gaps between your teeth. This is done simply by hiding said flaws with a thin sheath of ceramic material attached to the front of the teeth. This will create the appearance of undamaged natural enamel so that no one else will realize that cosmetic alterations have been made. It only takes two appointments to design and place a veneer, and you can receive as many as you need to transform your grin.
Metal-Free Dental Restorations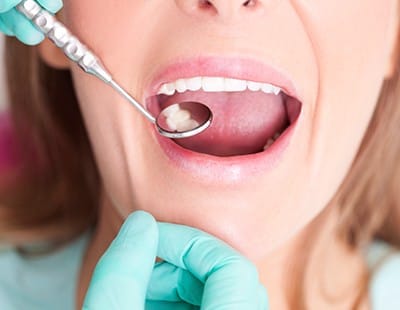 A metal crown might not seem so bad if it is for molar or another tooth that no one else will normally see. For teeth that are visible whenever you smile, however, you will probably want a more image-friendly solution. Crowns, bridges, and other restorations can be made entirely out of dental porcelain, a durable material that can be carefully shaded to match the color of nearby teeth. This means that our crowns can restore the strength and function of your damaged teeth while making sure your appearance is not negatively impacted by dark-colored metals.
Cosmetic Dental Bonding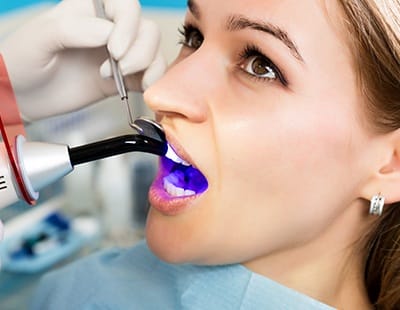 Minor flaws such as small stains, tiny chips, and thin-yet-visible gaps can be taken care of in just one visit thanks to cosmetic bonding. This simple, straightforward procedure involves composite resin, the same kind of material used to make tooth-colored fillings. After the resin has been color-matched to the enamel, it will be applied to the tooth, sculpted, and subsequently hardened in place, leaving the tooth looking flawless for many years to come. (You can expect the results to last around a decade with proper maintenance.)
Learn More About Cosmetic Dental Bonding
Teeth Whitening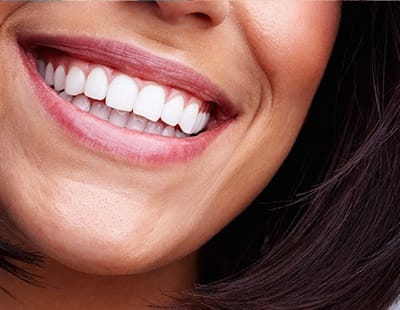 Your might notice your teeth becoming duller over the years. Part of this is due to natural aging, but stains can also occur due to dark-colored beverages such as coffee or tea. If you want to restore some of their original brightness, you can explore whitening options with My Ellicott City Dentist. You can undergo an in-office treatment that will improve your teeth by 6 to 8 shades in just one appointment. Custom-made kits that can be used at home are also available. Unlike store-bought products, you won't have to worry about the treatment leaving you with sensitive teeth.
Botox®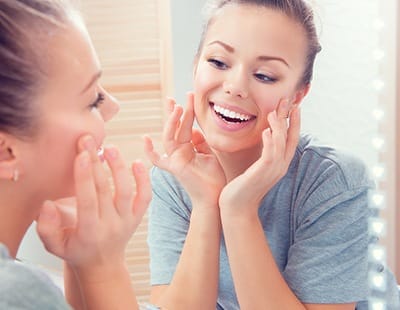 Creating truly gorgeous smiles requires many different kinds of treatment. For example, the wrinkles or fine lines around your mouth may need to be addressed if you want your grin to look its absolute best. With Botox®, we'll make a few painless injections in your skin to stop the unconscious contractions that cause wrinkles to form. The treatment takes a few minutes, and you'll start seeing smoother, younger-looking skin in just a few days' time. Call us today to learn more about the procedure.
Understanding the Cost of Cosmetic Dentistry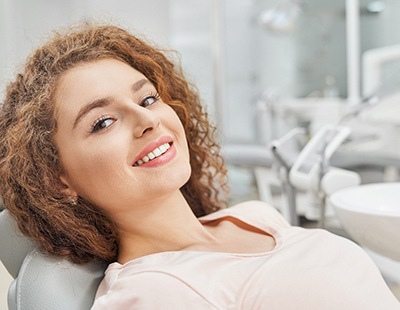 Normally, you can't expect your dental insurance to help pay for cosmetic dentistry. As such, before you begin your treatment, you'll need to carefully consider the costs involved and how you can fit them into your budget. Our team will be here to help you figure out what treatments are best for your situation as well as the best options for making them affordable. Below are some of the things you should keep in mind when thinking about the cost of cosmetic dentistry.
Which Cosmetic Dental Service Is Right for Me?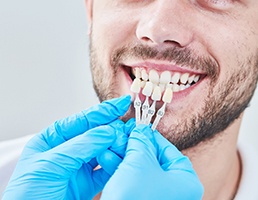 To answer this question, first you need to figure out what kind of improvements you're trying to make. Do you want whiter teeth? Are you trying to straighten your smile? Are there differently shaped or sized teeth that are bothering you? Once you know what you want, you can start comparing your options:
Veneers: Compared to other types of cosmetic dentistry, veneers are among the more costly options. However, they also allow you to make multiple corrections at once, and they can last for a long time if they receive the right kind of care. This can make them a very smart investment.
Dental Bonding: Dental bonding is one of the cheapest cosmetic treatments available. It can be a good choice if you only need to make a couple of small changes, like covering a single crack or stain. It may not be the best option if you want more extensive changes, though.
Teeth Whitening: Teeth whitening tends to be near the middle compared to the cost of other treatments. It can be the ideal choice for patients who want to brighten their smiles; however, it does not have any effect on tooth shape or position, so depending on what changes you want to make you might need to consider other options.
Cosmetic Dentistry Can Be an Investment Worth Making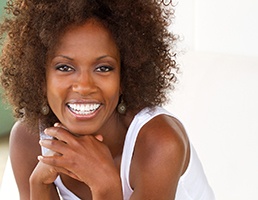 Remember that when you pay for cosmetic treatment, you're investing in a dazzling new smile, which can have several benefits in the long term. Having teeth that you're proud to show off can do wonders for your confidence, and they can help you make a great first impression when it counts. Many patients who have cosmetic dental work done see a notable improvement in their social lives, personal relationships, and careers.
How to Make Cosmetic Dentistry Affordable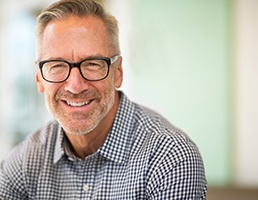 As noted above, dental insurance usually won't pay for cosmetic dentistry; the main exception is if the treatment in question is considered medically necessary in some way. But even without insurance, there are still ways to make cosmetic treatments more affordable:
You can sign up for our Membership Club, which offers a 15% discount on a wide range of treatments.
We can help you apply for a CareCredit financing plan, which lets you break the cost of your treatment into a series of installments that you pay every month.
Cosmetic Dentistry FAQs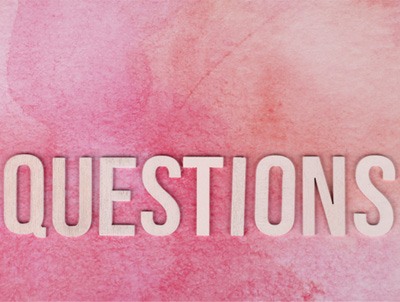 Everyone can have a smile they are proud of with the help of a cosmetic dentist in Ellicott City. However, it's a big decision, but you don't have to make it alone. We will explain everything and address any concerns during your consultation. Here are the answers to the most frequently asked questions while you wait for your appointment.
Is Cosmetic Dentistry Expensive?
Cosmetic dentistry is often viewed as too expensive for the average person, but this couldn't be further from the truth. You have more options than ever to choose from, which means there's a treatment to fit your budget. Not to mention, our office accepts various payment methods to keep a picture-perfect smile affordable. Besides traditional payments, we also accept third-party financing with CareCredit. You can pay for your new smile using monthly installments with little or no interest based on your credit approval.
Does Cosmetic Dentistry Hurt?
You don't need to worry about a painful day in the dentist's chair because your comfort is our top priority. A local numbing agent can block any pain signals, but it isn't always necessary. We also use the latest technologies and techniques to enhance the patient experience. Although you won't feel anything during your procedure, some treatments can cause mild tenderness for a few days. You can manage it with an OTC pain reliever. Your dentist may also have additional aftercare instructions, like eating softer foods.
How Long Does Cosmetic Dentistry Take?
Every treatment plan is unique, which means your timeline is based on your individual needs. Some procedures can be done in a single appointment, like teeth whitening or cosmetic bonding. Other services can take multiple visits, like porcelain veneers. We know your time is valuable. Your cosmetic dentist will explain how long you can expect your transformation to take.
How Long Does Cosmetic Dentistry Last?
Cosmetic dentistry isn't a single procedure. Instead, it involves a variety of treatments, each with different lifespans, which can range from several months to years. Various factors will affect the duration of your results, like the procedure and your aftercare routine. You can get the most from your investment by brushing, flossing, and using a daily mouthrinse. We recommend avoiding anything that may compromise your results, like smoking, chewing on your fingernails, or using your teeth in place of scissors. Besides caring for your smile at home, don't forget to visit your dentist every 6 months for a cleaning and checkup.
Can I Use My Dental Insurance to Pay for Cosmetic Dentistry?
Most dental insurance won't pay for elective procedures, but there are exceptions if a treatment is medically necessary. Many cosmetic services also provide restorative benefits. If your dentist determines a service is vital for your oral health, you may be able to use your coverage to offset the cost after meeting your annual deductible. Your dental benefits may also cover additional steps in your treatment plan, like any preparatory procedures. A member of our team will work on your behalf with your dental insurance to maximize any appropriate coverage.