Preventive Dentistry – Ellicott City, MD
Keeping Your Smile Clean
and Free of Cavities
Repairing a tooth that has been badly decayed can be costly and complicated. However, catching the problem early on (or stopping decay from happening in the first place) will make the whole process easier and cheaper. The team at My Ellicott City Dentist will help you be proactive against cavities and gum disease, thus stopping the minor problems from becoming major ones later on so that you can keep enjoying life with a fully intact, pain-free smile. Call us today to schedule an appointment or learn more about how the various ways we can keep you and your family smiling for years to come with preventive dentistry in Ellicott City, MD.
Why Choose My Ellicott City Dentist for Preventive Dentistry?
Patients of All Ages Welcome for Treatment
Welcoming Dental Office for Fun, Relaxing Visits
Modern Dental Office with Highly Trained Staff
Dental Checkups & Teeth Cleanings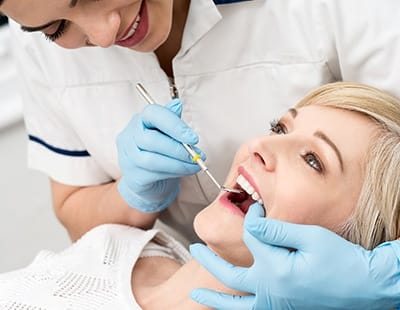 Patients of all ages should have a dental checkup or cleaning performed every 6 months (effectively twice a year). A standard examination involves looking at your teeth and gums as well as the alignment of your bite; decay, injuries, and other issues should be addressed immediately. There might be plaque or tartar left in places you haven't paid as much attention to while brushing, so we'll include a thorough cleaning as part of your regular visits. We'll finish off by polishing your teeth to keep them looking bright.
Dental Sealants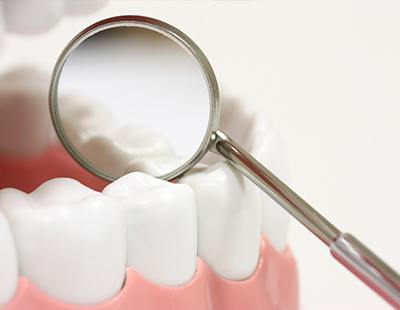 Your molars and premolars are among your most vulnerable teeth. Their chewing surfaces are filled with crevices that make them harder to clean even if you're doing a thorough job while brushing. The good news is that there's a quick, easy way to give these teeth additional protection. Dental sealants are thin layer of clear composite resin that can be applied directly to the enamel. Once it hardens, it becomes a barrier against harmful acids, bacteria, food particles, and anything else that might cause dental damage.
Nightguards for Bruxism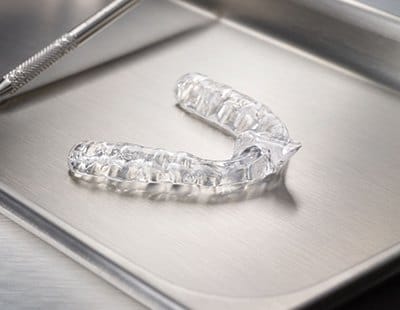 The term "bruxism" is actually just another word for grinding and clenching your teeth while you sleep. It's a common enough condition that might seem harmless on paper, but eventually it could cause the enamel to become severely worn down or broken. It's possible to protect the teeth at night with a nightguard; this oral appliance is durable enough to serve as a cushion for the teeth so that they don't make direct contact, thus minimizing the harmful effects of bruxism. Our nightguards can be customized to fit your teeth and gums as comfortably as possible.
TMJ/TMD Treatment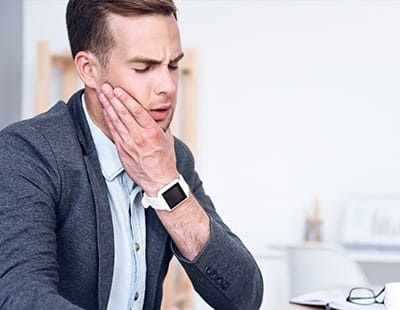 The temporomandibular joint – TMJ for short – is what allows you to open and close your mouth. If there's a problem with it, you may notice symptoms such as a stiff jaw, a clicking or popping sound when you chew, or lockjaw (meaning you have trouble opening or closing your mouth). These issues become worse over time and will drastically loser the quality of your life unless you have your TMJ disorder properly diagnosed and treated. Once our team has examined your mouth, we'll develop a treatment plan, which may involve an oral appliance or any combination of various forms of therapy meant to help relieve pain and improve the overall function of your jaw. Get in touch with us as soon as you notice you're experiencing jaw pain or other troublesome symptoms.
Mouthguards/Sportsguards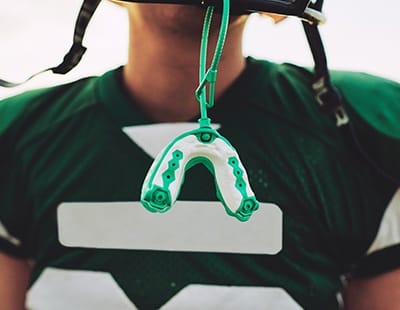 It probably goes without saying that you shouldn't head out onto the field for any kind of sport unless you're wearing the right kind of gear. About 40 percent of dental injuries are related to sports, which is why we recommend wearing a mouthguard even if you're not told that one is required. The advantage of getting a mouthguard from the dentist instead of the store is that we can customize it to fit better, which means it will provide better protection should the worst happen.
Oral Cancer Screening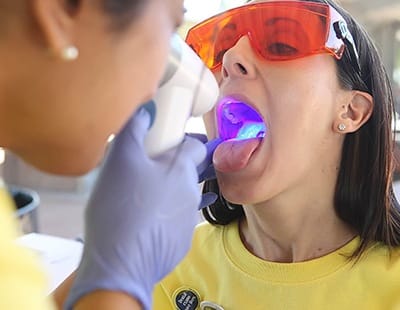 More than 10,000 people die of oral cancer every year, but if the condition is caught in the earliest stages – before it has the chance to spread to other parts of the body – your five-year prognosis will be much more optimistic. Every routine checkup at our dental office will include a cancer screening where we check for even the smallest signs of unhealthy tissue. If something is found, we can arrange for a biopsy to be performed in order to confirm the presence of cancerous tissue. The next steps can be determined after a positive diagnosis has been made.
Fluoride Treatment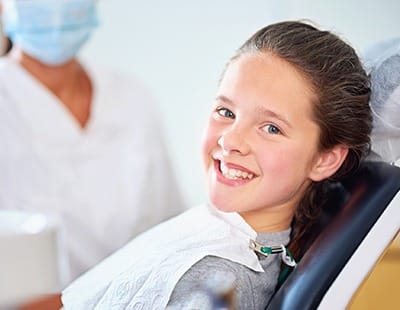 You'll find fluoride in the water that you drink as well as most toothpastes and mouthwashes. Since fluoride is such an important mineral for reducing the risk of cavities and reversing minor damage and decay in the enamel, it's no surprise that it's been so closely integrated into daily life. But if you need a little extra protection beyond what you already get, we may place a highly concentrated fluoride varnish on your teeth during your appointment. The varnish is easy to apply and is left in place for up to one minute; you won't feel any discomfort during the process, and in the meantime you can rest easy knowing your smile has another line of defense until your next appointment.