Replace Missing Teeth – Ellicott City, MD
How Can We
Fill in the Gap?
You'll start missing your lost tooth immediately once you try chewing and speaking without it; you may also find yourself smiling less often due to losing confidence in your appearance. These factors can cause you to feel anxious or awkward whenever you're in public. The good news is that if you want to close the gap in your mouth, you have plenty of options for doing so, and the expert dentists at My Ellicott City Dentist can help you find the one that's best for you. All of our treatments are customized for each patient's unique situation, thus resulting in a strong, beautiful set of teeth that will last for many years and will serve you well no matter if you're enjoying your favorite foods or smiling with friends. Call our dental office today to schedule a consultation to discuss options to replace missing teeth in Ellicott City, MD.
Why Choose My Ellicott City Dentist for Tooth Replacement?
Individualized Restorations for Each Patient
Long-Lasting, Natural-Looking Materials
CareCredit Makes Dental Care Affordable
Dental Bridges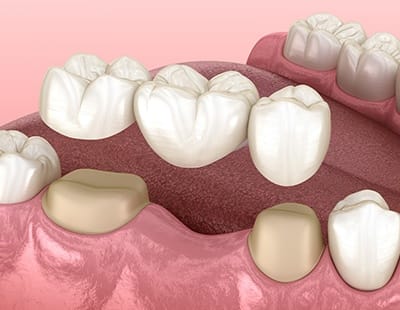 A dental bridge rests on top of the existing teeth around the gap, also known as the abutment teeth. The bridge itself is made of two crowns that hold one or more pontics (false teeth) between them. In other words, they literally bridge the gap between two teeth, which is a viable solution if you've lost a single tooth or several teeth in a row. Once you've received a bridge, you can chew normally again, and the casual observer will see a row of beautiful natural teeth whenever you smile. The bridge will also stop the rest of your teeth from shifting.
Learn More About Dental Bridges
Dentures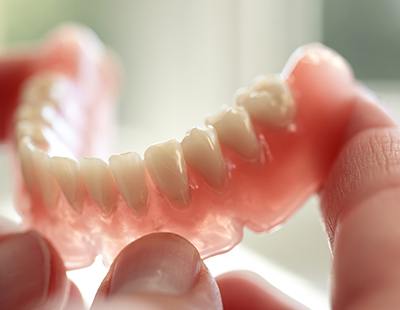 Dentures have literally been used for thousands of years, but that doesn't mean that the way they're made and designed hasn't changed significantly over all that time. Each denture will be carefully customized to resemble your real teeth as closely as possible, and they will be designed to fit comfortably in your mouth. Traditional full dentures replace the entire arch in your upper or lower jaw. Partial dentures might be used instead if you still have most of your teeth but there are multiple gaps throughout your mouth that need to be filled in simultaneously.
Dental Implants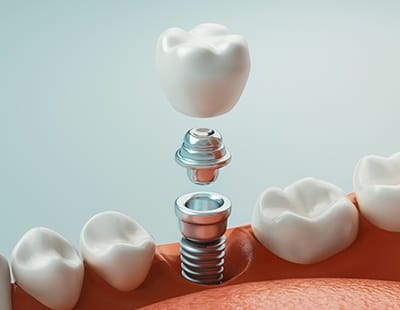 Dental implants are very different compared to traditional dentures and bridges because they replace the root of the tooth as well as the crown. This makes it the dental restoration that comes the closest to looking and feeling like a real tooth, and it will perform all the same functions as well – namely, holding the tooth in place and stimulating the jawbone so that it doesn't break down. We can use implants to replace any number of teeth at a time. You can expect them to last anywhere between 30 years or a lifetime, and the maintenance required to do so will be more or less what you were already doing to take care of your natural teeth.