Meet the Dental Team – Ellicott City, MD
We're Looking Forward
to Seeing You
Every exceptional dental office needs excellent team members, but the staff at My Ellicott City Dentist definitely stand out in how they go above and beyond making each of your dental visits an experience free of anxiety or stress. They'll help you find an appointment time that works with your schedule, find a way to keep you comfortable in your dental chair, and walk you through the payment process – all done with a cheerful smile and individualized attention to your needs. You may even find your routine visits start becoming fun! To learn more about our wonderful staff, keep reading below.
Mani, Business Manager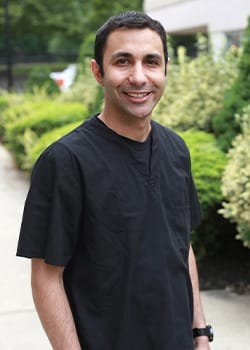 Mani was born in Houston, TX, and he originally studied at the University of Maryland. Regarding his past education and accomplishments, he is certified in CPR, has studied abroad in Germany, and speaks four different languages. He enjoys the daily opportunity to help all kinds of patients at My Ellicott City Dentist. His family is extremely supportive of his work. When he's not at the dental office, you might find him bowling, eating at his favorite restaurants.