Advanced Dental Services & Technology – Ellicott City, MD
How the Latest Advancements
Enhance Our Dental Technology
We're always looking for ways to ensure that the dental care we provide to families in Ellicott City is of the highest quality possible, and that means making sure that we keep up with the latest techniques, materials, and technology. Our team at My Ellicott City Dentist is constantly researching the latest discoveries in dentistry and considering how they can be integrated into the services we provide. If you're looking for dentists that can truly deliver modern care, schedule an appointment with us today; no matter what your dental needs are, you can look forward to receiving advanced treatments that are more efficient and comfortable than ever.
Intraoral Camera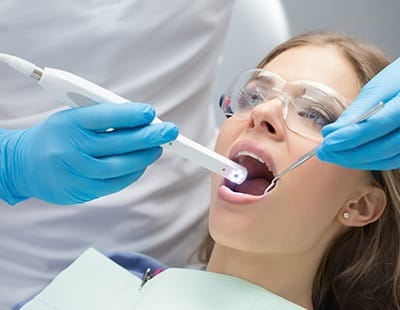 Performing a truly comprehensive examination of your mouth requires more than just a light and a mirror. There are several surfaces of the teeth and gums that we normally wouldn't be able to easily observe with a naked eye. That is where intraoral cameras come in. These devices are the size and shape of a pen, yet the images they capture are extremely high resolution, allowing us to detect even the smallest signs of decay and gum disease. As an added benefit, these images can be displayed on a monitor set up next to your dental chair so that you can see them for yourself. This will give you a clear idea of what we're talking about when we discuss problem areas as well as potential solutions.
Digital X-Rays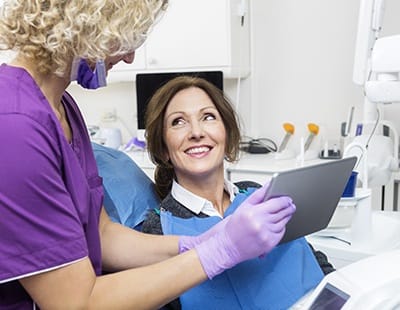 You might be surprised to learn that some of the most common dental issues that you might suffer only appear beneath the surface of your teeth or your gums. Finding these problems as early as possible before they lead to permanent damage is crucial. Our digital X-ray machine will give us a complete picture of your oral health. Compared to traditional radiography, digital technology is far more efficient, requires less development time, and emits 90% less radiation. This makes the X-ray process much safer while also drastically reducing the amount of time dedicated to it during your appointment.
Nitrous Oxide Sedation Dentistry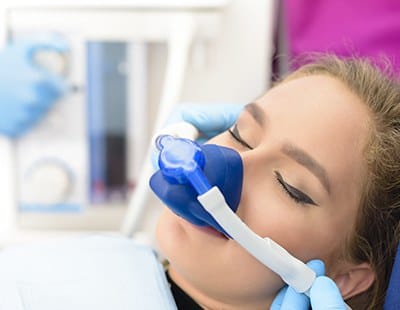 Not a day goes by without us seeing at least one patient that is nervous or fearful to some degree about dental care. Some people are even afraid to have a basic examination performed! But with nitrous oxide, we can quickly relieve your anxiety with the help of a colorless gas delivered through a small nasal mask. You'll find yourself in a warm and care-free state in just a few minutes, and you'll remain like that throughout your appointment. But there's no need to worry about the effects lingering; the gas will wear off extremely quickly once the mask is removed, so you'll be alert enough to drive yourself home and continue the rest of your day.