Wisdom Tooth Extractions – Ellicott City, MD
Carefully Removing
Your Third Molars
The wisdom teeth – or third molars as they are sometimes called – will typically begin to erupt in your mouth during your late teens or early twenties. Needless to say, this is long after you have already gotten your other permanent teeth, so it is very likely that your mouth won't have enough space. As a result, wisdom teeth might become stuck (or impacted) under the gum tissue, leading to oral pain and crowding; this can also increase your risk for an infection. The experts at Your Ellicott City Dentist offer wisdom tooth extractions in Ellicott City, MD for teeth that are already causing problems, but they can also detect and extract them before they can do any damage. Get in touch with us if you have concerns about your wisdom teeth coming in sometime in the near future; we can help you determine whether they'll cause problems and take the necessary steps to plan the removal (if necessary) as early as possible.
Why Choose My Ellicott City Dentist for Wisdom Tooth Extractions?
Friendly and Accommodating Dentists and Team
Treatments That Prioritize Comfort of Patients
Advanced Technology for Safe, Efficient Care
What to Expect from Your Tooth Extraction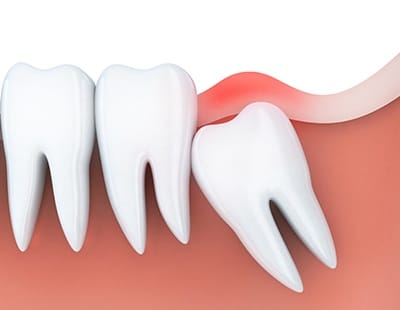 Once it has been determined that your wisdom teeth need to be removed, we'll start planning the procedure. You can normally expect the following steps to be taken:
A local anesthetic will be applied so that you don't experience any discomfort during the procedure.
Once the procedure itself begins, we'll start removing the gum and bone tissue that prevents us from accessing the tooth in question.
Once the tooth is exposed, it can be removed. (It might have to be divided into smaller pieces.)
The final step is to apply stitches so that the area can heal.
A few days of recovery will be required. Minor swelling and bleeding are normal during this time. You should be able to eat normally again and return to your normal routine within a week.