Dental Crowns – Ellicott City, MD
Fix Damaged Teeth Without Highlighting Them
Dental crowns are a common restorative treatment that can help patients preserve and protect their natural tooth if it's broken or decayed. Each of our restorations are custom-crafted to perfectly fit your existing teeth while remaining virtually unnoticeable. That way, onlookers won't be able to immediately spot that you have a damaged tooth. If you believe you need a dental crown in Ellicott City, feel free to call our office to schedule a consultation today.
Why Choose My Ellicott Dentist for Dental Crowns?
Natural-Looking Dental Crowns
In-House Membership Savings Plan
Comfortable Treatment with Dental Sedation
What is a Dental Crown?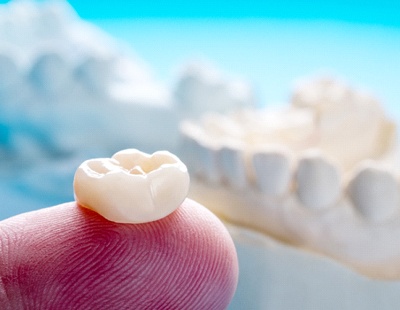 A dental crown is a restoration that is designed to fit over the biting surface of your tooth, which is the portion that lies above the gum line. It's designed like a cap to cover it, providing your tooth with added protection, strength, and a restored structure. Crowns are typically made out of natural-looking materials like porcelain and ceramic, but they can also be crafted from durable metals like gold.
When Do We Recommend Dental Crowns?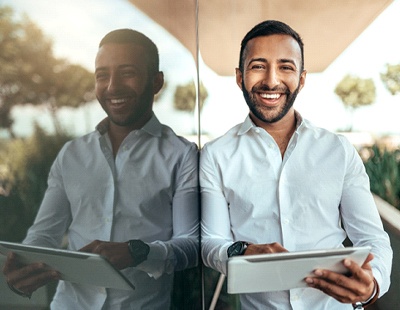 Dental crowns are a surprisingly versatile treatment that can be used to address several different issues, including:
Protecting and strengthening a tooth that has a large filling and little existing tooth structure.
Restoring the structure of a severely worn-down tooth.
Replacing a tooth with a dental implant.
Protecting a tooth that has been treated with root canal therapy.
Securing a dental bridge in place.
Holding a broken tooth in Ellicott City together.
The only way that our team will be able to tell whether you need a dental crown is by examining the extent of your dental damage. If it's too severe, we may recommend an alternative treatment, like extracting and replacing the tooth.
The Process of Receiving a Dental Crown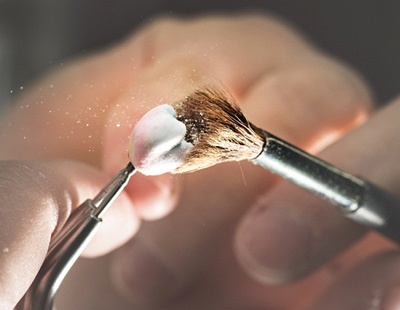 The dental crown process typically takes place over the course of two appointments. During the first visit, one of our experienced dentists will prepare your tooth by removing a small portion of enamel. This will allow the crown to fit perfectly over your tooth and lay flush in your mouth. We'll take an impression of your tooth and place a temporary crown to protect it until your permanent one arrives.
As soon as your permanent crown arrives from our dental laboratory, we'll remove the temporary one and cement it in place. With the proper care and routine maintenance, it should last between five and 15 years.
Tips for Dental Crown Care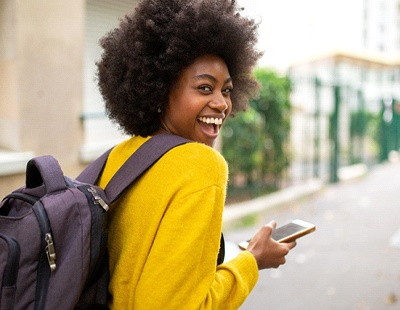 After your treatment, we'll provide you with detailed dental crown care tips. We typically recommend following these practices:
Never missing a bi-annual checkup and cleaning so we can make sure your crown isn't damaged.
Brush every day, twice a day, for two minutes.
Floss daily, being careful and gentle when you clean around your crown.
Avoid chewing excessively sticky and hard foods.
Protect your teeth from nightly grinding and clenching.
If you run into any urgent situations having to do with your restoration, feel free to call our office.