Invisalign® – Ellicott City, MD
A Clear Path Towards a Straighter Smile
Do you wish you had straighter teeth, but hate the idea of having a mouth full of metal wires and brackets? Many adults and teens forgo the orthodontic treatment they need because of how traditional braces would impact their appearance and lifestyle. Thankfully, at My Ellicott City Dentist, we offer a clear path towards a straighter smile with Invisalign®! Read on below or give us a call today to learn more about this revolutionary orthodontic treatment.
Why Choose My Ellicott City Dentist For Invisalign®?
#1 Personalized Treatment for Your Unique Smile
#2 Friendly and Highly Trained Team of Dentists
#3 Special Offers & Financing Plans Available
How Does Invisalign® Work?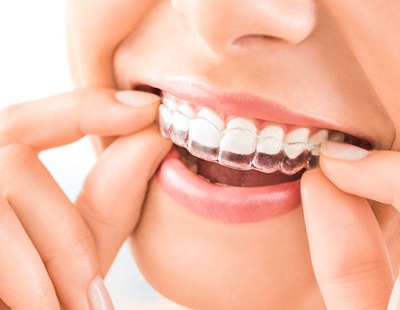 Once we've determined that Invisalign® is a good choice for you, we'll take scans of your teeth. This information will be used to create a series of clear aligners that map out your path towards a straighter smile. They're designed to fit snugly yet comfortably over your teeth, where they'll apply specific amounts of pressure to certain parts of your mouth. Gradually, this pressure will shift your teeth into their ideal positions.
Each set is slightly different than the last, taking you one step closer towards your final results. After about two weeks of wearing the same aligners for 20-22 hours every day, you'll move on to wearing your next set of aligners. Every six to eight weeks, you'll come visit us for a quick checkup to ensure your treatment is on track. This pattern will continue until all your teeth are aligned and your smile has been straightened.
What Are the Benefits of Invisalign®?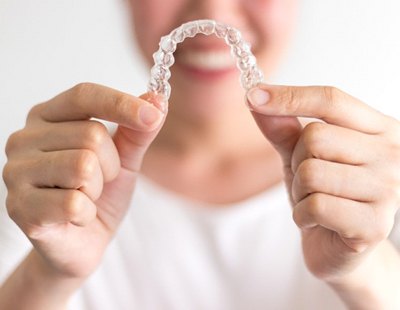 Invisalign® is the easiest, most convenient way to straighten teeth in Ellicott City. This treatment offers several unique benefits, like:
Nearly invisible appearance: All throughout your treatment, you'll be able to smile confidently knowing your aligners are practically invisible.
Improved comfort: Since Invisalign® aligners don't have any sharp metal wires or brackets to irritate your soft tissues, you can expect a much more comfortable straightening experience.
More freedom: Invisalign® is designed to blend in with your lifestyle. You can continue to enjoy all your favorite foods, drinks, and activities without restriction!
Saves time: When compared to traditional braces, you'll spend less time visiting us for checkups and adjustments when straightening your smile with Invisalign®.
Understanding the Cost of Invisalign®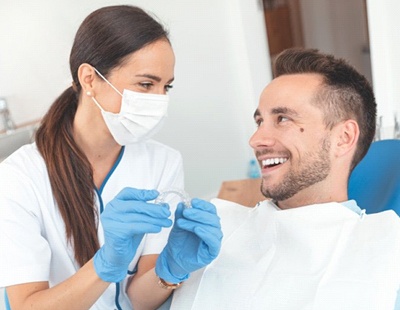 No two smiles are exactly alike, so the cost of an Invisalign® treatment will depend on the patient's unique goals and needs. Several factors will influence the final cost, such as the severity of your case and if you remember to wear your aligners for at least 20-22 hours a day. We believe everyone should be able to achieve a straighter smile, which is why we offer specials on Invisalign® in Ellicott City as well as numerous financing options. During your consultation, we'll go over your personalized estimate as well as all your options for making your treatment as affordable as possible.
You don't need to suffer through a mouth full of bulky braces to get a straighter smile. Give us a call today to see if Invisalign® is right for you!