Tooth Extractions – Ellicott City, MD
Safe, Straightforward
Tooth Removal
Saving your natural teeth whenever possible will always be your best option as far as oral health goes. However, if a tooth is putting nearby teeth at risk, or if it poses a risk to oral health and cannot be effectively treated or restored, we may have no choice but to remove it. Don't worry; our three expert dentists at My Ellicott City Dentist will only recommend tooth extractions in our Ellicott City, MD dental office once they've considered every other possible option, and they'll make sure that the process is performed comfortably without any unnecessary complications. Are you worried about a damaged or possibly infected tooth? Call us today.
Why Choose My Ellicott City Dentist for Tooth Extractions?
Modern Techniques for Pain-Free Treatment
Multiple Options for Tooth Replacement
An Expert, Friendly Dental Team That Cares
When Would You Need a Tooth Extraction?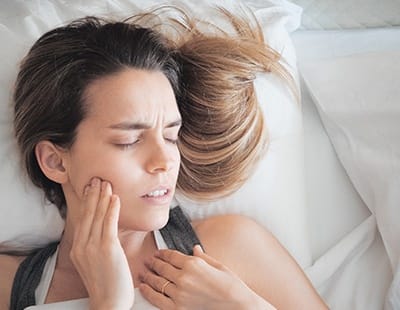 An extraction is normally only performed under specific circumstances that require it. This includes:
Decay that has already damaged or destroyed over two-thirds of the enamel
Damage to the tooth structure that is beyond the point where it could be repaired
Gum disease that has irreversibly destroyed the tooth's support
The need to make room for another type of treatment such as placing dentures or an orthodontic appliance
Baby teeth that have failed to fall out when they were supposed to
The extraction is performed with a local anesthetic that will prevent you from feeling anything during the procedure. It will only take 2 or 3 days for your mouth to recover and feel normal again.