Children's Dentistry – Ellicott City, MD
Letting Precious Smiles
Grow Healthy and Strong
Our dentists at My Ellicott City Dentist always find it rewarding to help lay the foundation for a smile that will last the rest of a child's life. We're experienced in working with children of all ages from toddlers to teenagers. Your little one will receive treatment that has been individualized for their specific needs, and we'll take the time to teach them all the best habits for preventing cavities and gum disease from forming in their mouths. Call our dental office today for children's dentistry in Ellicott City if it has been more than six months since your child's last regular dental appointment.
Why Choose My Ellicott City Dentist for Children's Dentistry?
Team Members Who Are Great with Kids
All Patients Welcome No Matter the Age
Talented Dentists Using Modern Technology
Children's Dental Checkups & Teeth Cleanings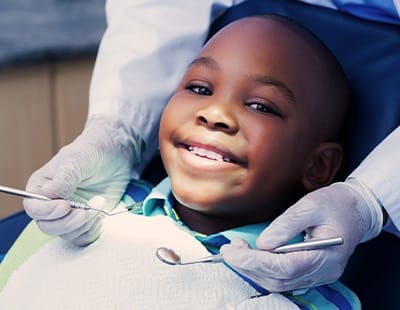 Cavities and gum disease are much easier to handle when they are caught early on, hence why we recommend bringing your child to our dental office for a routine checkup every six months. Biannual visits also allow us to track their oral development so that we can identify potential issues ahead of time. During these regular cleanings, we'll teach your child about oral hygiene and some of the tricks they can use to protect their teeth.
Dental Sealants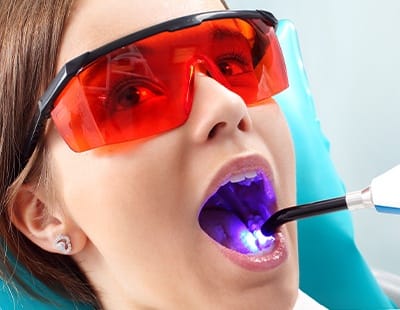 When your child is just learning how to brush, we'll give their at-risk teeth some added protection in the form of a dental sealant. A thin, clear layer of composite resin will be placed on any teeth with wide, flat, uneven chewing surfaces where bacteria and food particles can be easily caught. Once the material is hardened, it will be virtually invisible on the enamel yet will still protect it against acids and other harmful substances that might wear it down. Sealants can provide protection for your little one's smile for many crucial years of their development.
Fluoride Treatment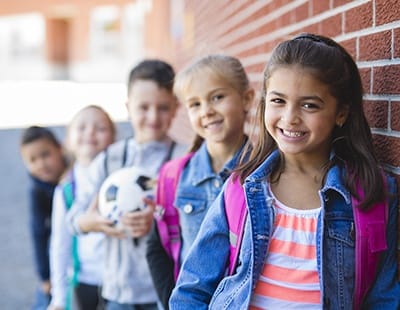 Giving your child regular exposure to fluoride will help form and protect their adult teeth – even before they've appeared in the mouth. And of course, it helps strengthen the enamel against decay, which is particularly important since your child might not be brushing as often as they should. A fluoride treatment is a routine part of your child's dental checkup; we can apply the fluoride varnish to the teeth in just a few minutes to help keep your little one's teeth safe until their next visit.