Veneers – Ellicott City, MD
An All-In-One Solution for Your Dream Smile
From teeth whitening treatments and dental bonding to metal-free restorations, there are a variety of cosmetic dentistry services available to correct imperfections in your smile. But what if you are struggling with stained, cracked, and misaligned teeth? After all, fixing one cosmetic flaw at a time can be time-consuming. Fortunately, that's where veneers in Ellicott City come in! This all-in-one solution for your dream smile can erase everything from misshaped teeth to permanent discoloration in just two visits. Contact our office to schedule your initial consultation!
Why Choose My Ellicott City Dentist For Veneers?
Friendly Expert Dentists and Caring Team Members
Modern Dental Office Equip With The Latest Technology
Highly Sanitized and Sterile Environment
What Are Veneers?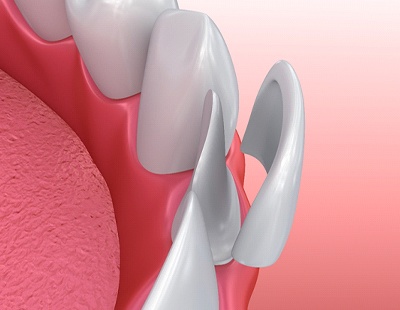 For decades, veneers have dominated the cosmetic dentistry industry as one of the most popular treatments available. After all, they are often the secret behind the picture-perfect smiles celebrities are known for. But what are they exactly? In short, they are thin, porcelain sheaths designed to conceal dental flaws for good. By bonding these custom-made shells to the front-facing portion of your teeth, they effectively conceal discoloration, chips, and other imperfections. The result? An extremely lifelike, flawless smile!
The Benefits of Veneers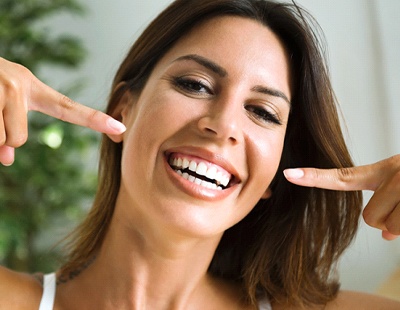 Whether you are looking to fix one tooth or undergo a complete smile makeover, there are a number of reasons to consider veneers, including:
Natural-looking appearance (even your closest loved ones will have a hard time determining which ones are your natural teeth)
Stain-resistant, cavity-resilient makeup
10+ year lifespan
Start to finish, the entire process can be completed in two visits
Less invasive than other procedures, like dental crowns
Understanding the Cost of Veneers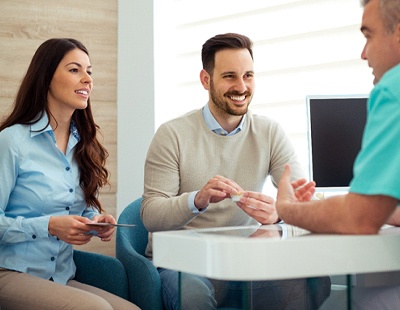 The final cost of your veneers can vary depending on a variety of factors, including how many you are getting and the material being used. Fortunately, finding out the exact price is easier than ever with an initial consultation with a cosmetic dentist in Ellicott City. At your appointment, Dr. Aziz and Dr. Jimenez-Wolf will learn about your smile goals, conduct a thorough dental exam to ensure you're a candidate, and create a custom treatment plan. By the end of the appointment, you'll know the accurate answer!
Cost VS Cosmetic Dentistry: What's Right for Me?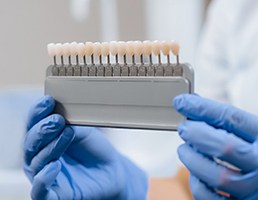 Before committing to veneers, it's important to learn about the other options available to boost your smile. We offer a range of cosmetic treatments with different benefits and price points. Here is a brief overview of our cosmetic services:
Teeth Whitening – If you are most concerned with the color of your smile, professional teeth whitening can help.At My Dentist Ellicott City, we will utilize Zoom! whitening to improve your teeth by 6-8 shades in a single visit.Custom take-home trays that use high-grade Zoom! bleaching gel are also available if you want to brighten your teeth gradually.
Cosmetic Bonding – Bonding treatment is a fast and affordable way to conceal minor dental flaws.In just one visit, a Dr. Aziz and Dr. Jimenez-Wolf can make cracks, chips, stains and even gaps disappear!One thing to keep in mind, however, is that bonding must be touched up every few years.
Braces – Orthodontic treatment may be the best option if you havebadly misaligned teeth. Braces are very effective at straightening teeth and correcting bite issues. However, they will not address cosmetic concerns like cracked or stained teeth. In addition, braces can be expensive, costing around $5,000 to $6,000.
Veneers – Veneers in Ellicott City are the easiest way to transform every aspect of your smile. In just a few short appointments, veneers can upgrade the color, shape, and position of your teeth! While veneers usually cost more than bonding, they are more versatile and longer lasting.
How to Make Veneers Affordable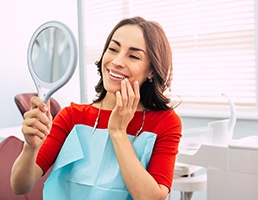 Veneers typically are not covered by dental insurance. However, there are other ways to reduce your out-of-pocket costs for this cosmetic treatment. For instance, you could join our in-house membership club! For one flat annual fee, all your routine oral care for the year is covered, plus you will receive a 15% discount on almost all other services. Best of all, you won't have to deal with the hassle of deductibles, co-payments, or an annual maximum!
In addition, qualified patients can also apply for third-party financing through CareCredit. With CareCredit, you can break down the cost of veneers in Ellicott City into monthly payments that fit comfortably within your budget. CareCredit plans involve little or no interest. Ask our staff for details on how to apply!
At My Ellicott City Dentist, we are committed to helping you achieve the beautiful smile you have always wanted without breaking the bank. To learn more about the benefits and cost of veneers, schedule an initial consultation with Dr. Aziz and Dr. Jimenez-Wolf.
Veneers FAQs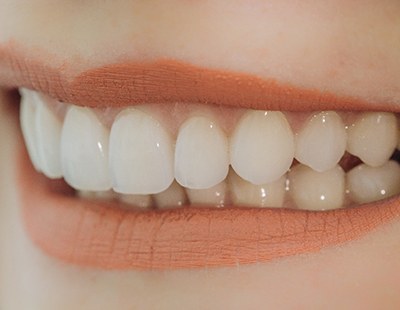 Veneers are a great way to completely transform the appearance of your smile, but they are quite an investment. It is important to be well-informed before committing to the treatment. Here are the answers to some of the most common queries we are asked about veneers in Ellicott City. If you don't see the information that you're looking for below, don't worry! Give us a call and we'd be happy to answer your questions and get you started with an initial consultation.
Are Veneers Permanent?
Veneers aren't technically permanent because they will eventually need to be replaced. However, they are considered to be irreversible. This is because a small amount of enamel must be removed to make room for the veneers. Teeth that have been prepared in this manner must always be covered with either crowns or veneers.
Will I Still Be Able to Drink Coffee with Veneers?
Veneers are made from porcelain which is stain resistant. Unlike natural tooth enamel, porcelain is a nonporous material, so the particles in dark-colored foods and beverages have a hard time slipping beneath the surface. You should be able to drink coffee without worrying too much about staining your veneers. Just keep in mind that veneers are not "stain-proof," so excessive consumption of coffee can still have a negative impact. Moderation is key!
Do Veneers Give You a Lisp?
Some people have trouble pronouncing certain words when they first get veneers and end up with a temporary lisp. This is partially due to muscle memory, as the tongue isn't used to accounting for the presence of veneers when you speak. The tongue will eventually adjust on its own, but practice makes perfect! The more you talk, the faster your mouth will be able to adjust to speaking just like you used to before you got your veneers.
Is It Painful to Get Veneers?
Your mouth will typically be numbed for the veneer placement itself. You may experience some sensitivity when your temporary veneers are first attached. Post-treatment discomfort is more likely for patients who are having multiple veneers placed. Some people experience bonding sensitivity, which is when you bite into something that is particularly hot or cold. Fortunately, this is all temporary and can be managed with over-the-counter pain relievers, like ibuprofen, and saltwater rinses.
Can You Whiten Veneers?
Whitening procedures don't have any effect on veneers even if they've been stained. You will need to have them either shaded or replaced instead. However, whitening treatments still affect the teeth surrounding the veneers, and can result in an uneven tone of your smile. If you are planning on having both veneers and whitening, you should start with whitening so your veneers can be color matched to the rest of your smile.