About Our Dental Office – Ellicott City, MD
Making Your Dental Health
Our Top Priority
Some dental offices simply don't give each patient the attention they deserve; after waiting for several minutes in the reception area, you may end up seeing the dentist for a very short amount of time before being sent on your way again. At My Ellicott City Dentist, we'll never treat you like that; we'll do our best to see you promptly while making sure we take our time giving you individualized care.
During your visit, we'll always make the most of your time. We offer a comprehensive array of services to cover all of your needs. This includes routine checkups, advanced treatments like dental implant care, and more. You can expect to receive individualized care that has been designed just for you, and we'll always take that necessary extra step to help you achieve your goals and maintain a smile that will last for many years to come.
Making Patients a Priority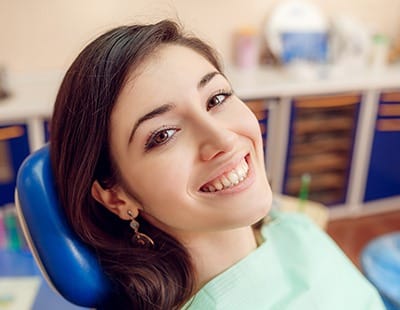 Whenever you stop by for a visit, you will have our full attention. Your dentist won't be working with multiple patients at once; they'll work with you one-on-one throughout your visit. We will be sure that we have all the relevant information about your unique oral health situation so that we can recommend services tailored to your every need, resulting in higher quality care as well as stress-free visits. And of course, you can naturally expect this type of attention beginning with your very first appointment.
An Upbeat Dental Environment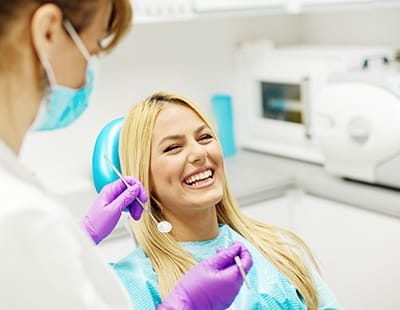 Some dental offices treat their patients as just a series of numbers, but that's not how our team approaches things. We'll always have a friendly smile to greet you with whenever you arrive, and we always welcome the chance to get to know you better during your visits. We want walking into our dental office to feel like coming home, so you can always look forward to a positive experience during your checkups. Between our comfortable dental office and welcoming team members, you can expect your visits to My Ellicott City Dentist to be fun, anxiety-free ones!
Taking Advantage of Modern Technology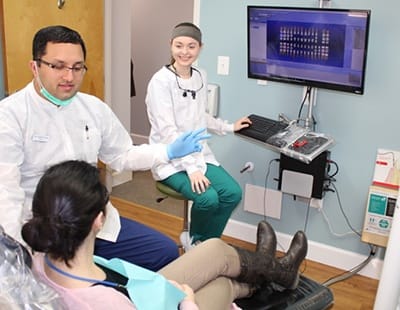 Dentistry is always marching forward, and we need to keep up with it if we want our care to stay on the cutting edge. Incorporating advanced technology into our dental office is an excellent way to enhance our services, making it easier to diagnose dental issues and plan treatments as accurately as possible; we can also use modern instruments to reduce the discomfort caused by certain procedures. If you haven't had an appointment in a while, the difference that modern dentistry makes will seem like night and day!
Dental Services for All Ages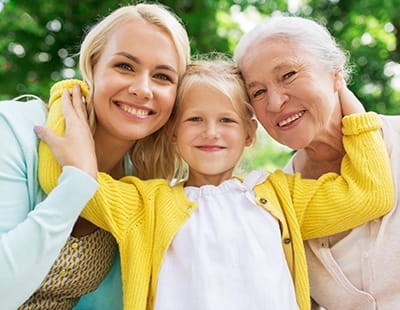 It doesn't matter how young or how old a smile is; we want to make sure it has a chance to shine brightly for as long as possible! From children who just experienced the eruption of their first teeth to adults who need to think about dentures and dental implants, we see patients of all ages here at My Ellicott City Dentist. Age is an important factor when it comes to oral health, but luckily at our dental office you'll always be able to find an expert who can address the entire family's needs.
Quick, Effective Emergency Dental Care
It can be tempting to panic once you realize you have an aching, chipped, or cracked tooth, but at the same time you need to be able to keep calm. Rest assured that our dentists are here to stop your discomfort as soon as possible and help you take those crucial steps towards recovery. Letting an emergency go untreated for too long can have grave consequences, but we'll get to the bottom of the issue as quickly as possible.
Protecting Your Health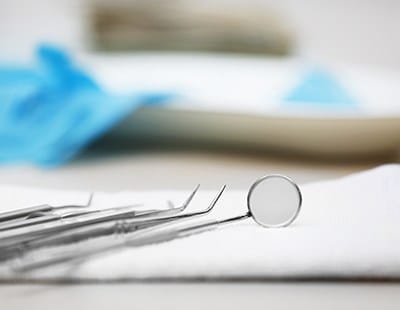 Quite a few things have changed in recent times, and now the health and safety of every patient that walks through our doors is a bigger concern than ever before. We've gone above and beyond in making our dental office a highly sanitized, sterile environment, and each team member will take great care to follow the new infection control protocols that we have put in place. No matter what kind of health concerns you have, we'll make sure you stay safe and secure at all times.