Restorative Dentistry – Ellicott City, MD
Repairing
Your Smile
If a tooth has become chipped, cracked, or decayed, it'll leave your smile looking less than bright, and your oral health could really suffer later down the line. Since each case is unique, it'll take personalized treatment to reverse the damage. At My Ellicott City Dentist, we have a number of solutions for refreshing and restoring grins. Our reliable, lifelike ceramic materials will leave you feeling as confident about your smile as ever. Please don't hesitate to get in touch with us when your smile needs to be repaired; the longer you wait, the greater the risk is to your unprotected tooth, so get in touch as soon as possible for restorative dentistry in Ellicott City, MD.
Why Choose My Ellicott Hill Dentist for Restorative Dentistry?
Three Experienced Dentists Under One Roof
Modern Technology and Lifelike Materials
Patients of All Ages Welcome for Treatment
Tooth-Colored Fillings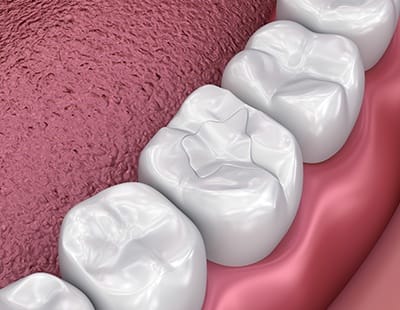 If you don't want to alter the appearance of your tooth, it's better to use tooth-colored fillings rather than traditional silver fillings. A tooth-colored filling will consist of composite resin, a special material that can exactly match the shade of your enamel so that it looks completely natural with the rest of your teeth. Most people won't even realize dental work has been done and will be left admiring your dazzling smile. A tooth-colored filling can have health benefits as well; it doesn't require the removal of as much enamel, meaning the tooth is able to retain more of its natural strength.
Dental Crowns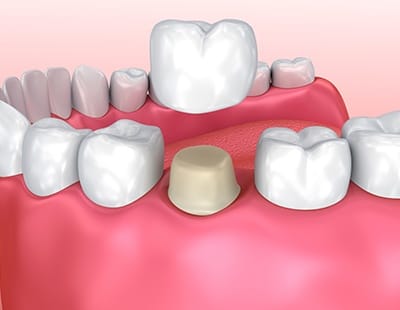 A dental crown can save a tooth that has been badly damaged, restoring both its function and appearance. The ceramic materials used to make modern crowns are both aesthetically pleasing and highly durable. Your personal crown will be carefully customized for the best possible fit. There are many possible uses for a crown; they're commonly placed on top of large cavities or broken teeth, but they're also useful if you need to replace a single tooth with a dental implant.